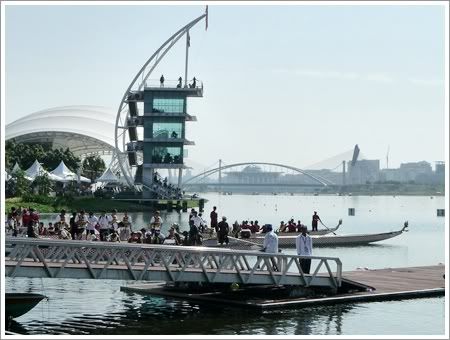 When i take out my pink cap, 小婕said she wants to wear it,
so i gave it to her.
See, she looks so cute with the cap, but it's too big for her,keke
小婕 is eating egg tart.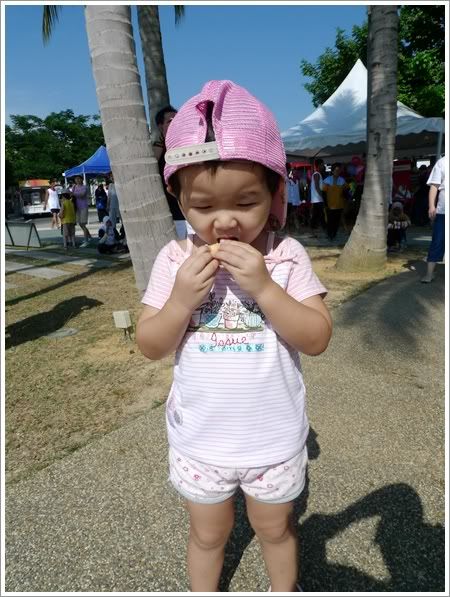 It's a hot day!!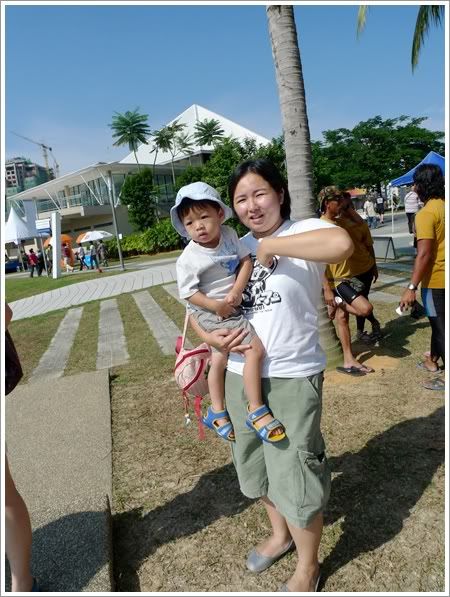 Beautiful building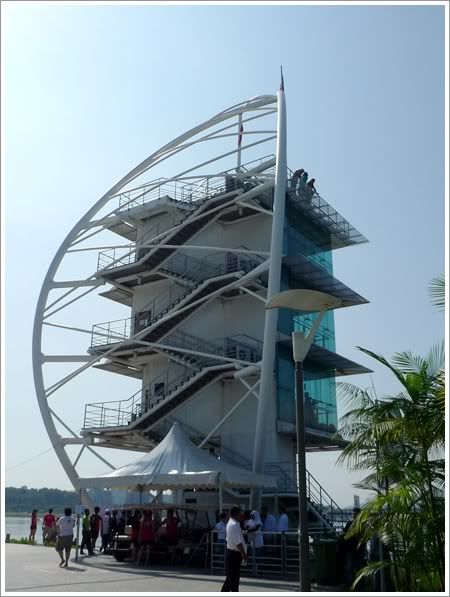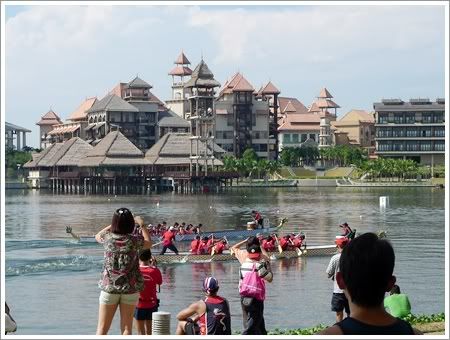 The beautiful building at the back is Pullman hotel, wow!!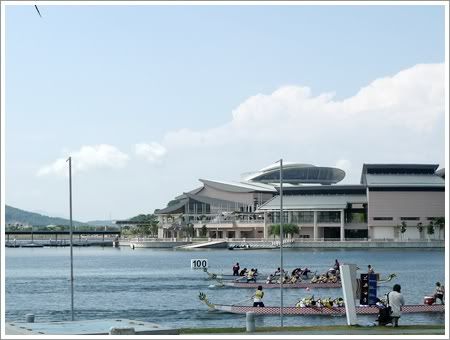 小婕and Liow.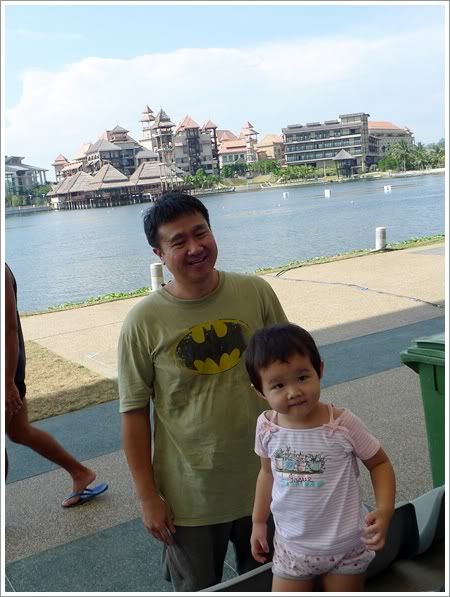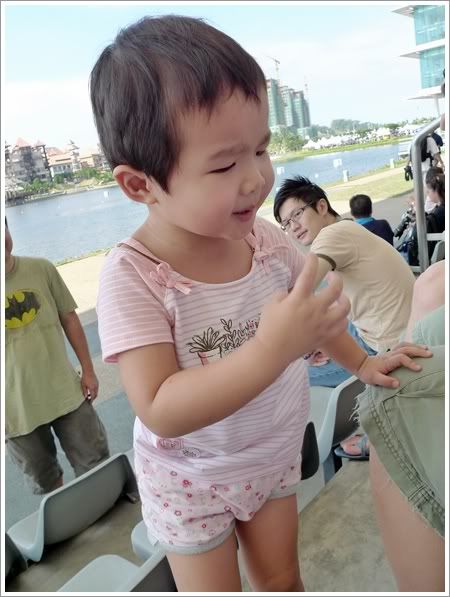 Jill and her sister, crocodile.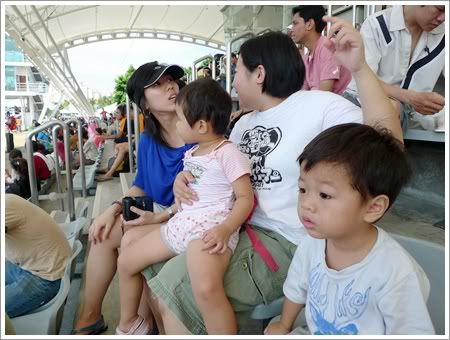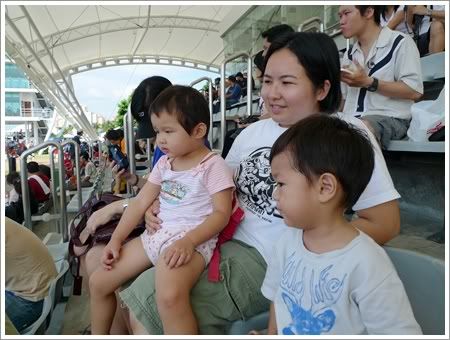 OMG! is Sean trying to hold 小婕's hand??
This kid is really funny!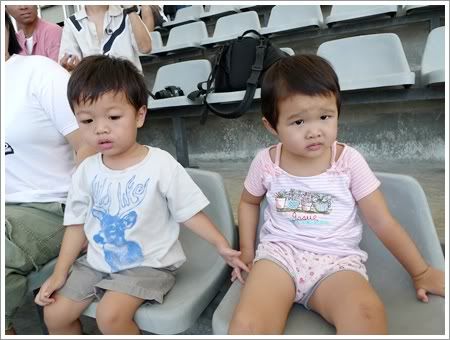 Sean found a toilet roll in the toilet(wow, their toilet is soooo clean!!)
He used it as a telescope, so funny!
We found a Free horse + pony riding there.
小婕and Sean are both afraid of the giant horse at first,
Both of them said "No "to the horse riding.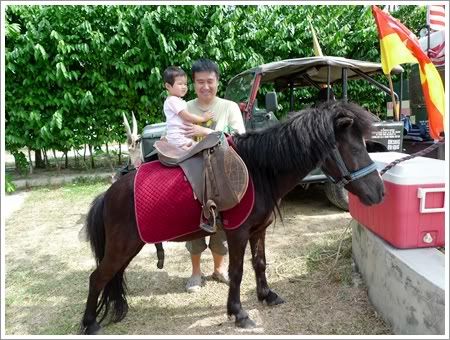 But hey man!! Come on it's Free!
Me this kiasu mommy don't feel like letting this chance go,
so i keep on encourage Sean to go for horse riding with mommy,
finally he nod his head and say "YES"! (yippee i said quietly)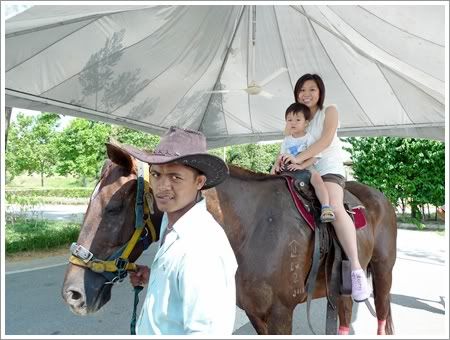 This horse is called GRUKA.
Sean is afraid at first, but then slowly he found that it's fun,
he starts to touch and pad GRUKA's hair.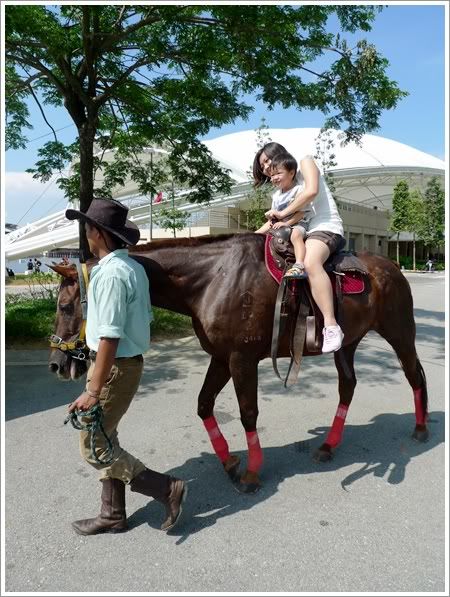 Last round, we said Thankyou to GRUKA and also the 馬夫。
Then suddenly Sean ask me, Mommy can i ride the baby horse?
(He means the poney)
Of course darling, let mommy go to ask the 馬夫 can u ride the pony.
My brave little boy!!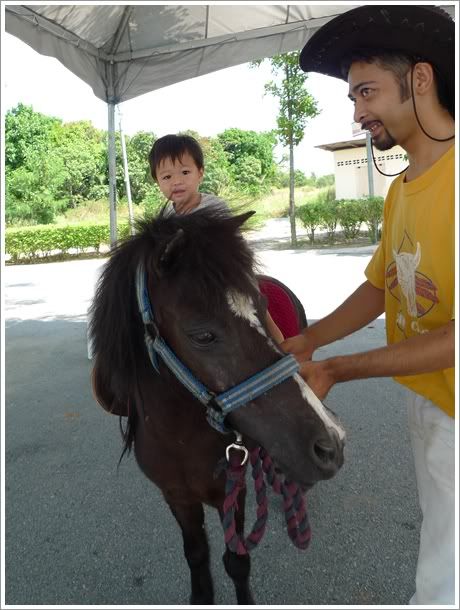 Sean really ride on the pony by himself, I am not helping at all.
(cos i m bz taking photos)
(But Liow is so nervous, keep asking me to hold Sean...
afraid tat Sean might fall down.hahaha)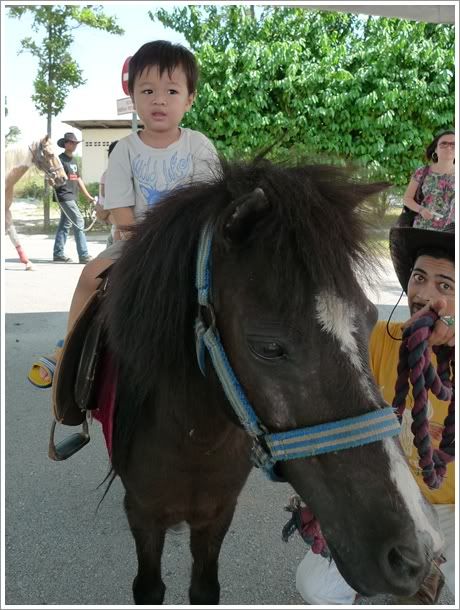 It's a wonderful experience for Sean.
We thanks for little pony named Mr. John.
When we are on our way to the car park,
we saw a group of girls practising for dragon boat.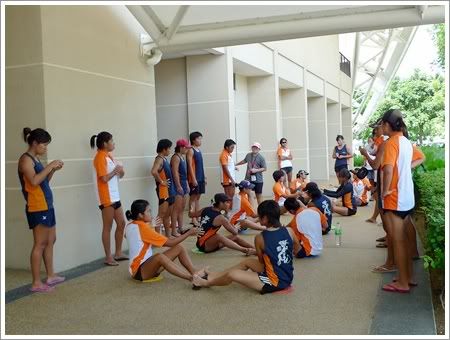 A 100plus for 小婕 and a ice cream for Sean.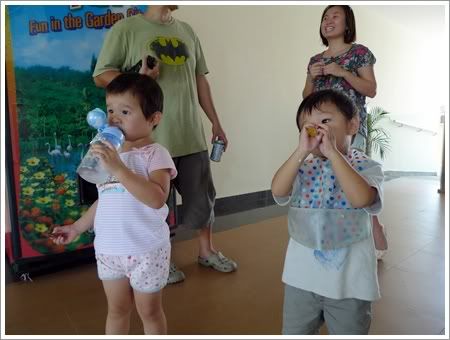 We went to a organic restaurant for Lunch with Jill's family.